Window Repair Anthem, AZ
Superior Replacement Windows is an Anthem, AZ window repair company specializing in the repair and replacement of broken, cracked or chipped household and commercial glass. In the Arizona desert, homeowners and commercial property owners face a myriad of glass breakage threats including flying rocks, birds, golf balls and debris. Our job as Anthem window repair experts is to restore the beauty and safety of your home or office building. Retail store owners face the unique threat of break-in or thievery when storefront glass is broken and must be prepared quickly to prevent further loss.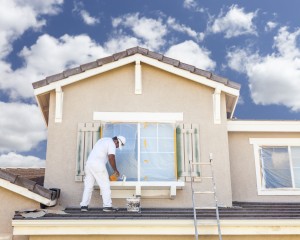 If you are a proud owner of a house in Anthem, AZ then you would certainly want your home to look the best among the houses in the neighborhood. This is because of the fact that a home is not just a place where you come to spend your time after a hectic day at work but it is a place that represents your personality and taste. One of the best ways to improve the look of your home is by investing in new replacement windows and patio doors.
There are a wide range of glass windows and doors available in the market. You will certainly feel confused when choosing the windows and doors to suit the style of your home. While deciding about these items, you should consider the good quality products that may also be budget friendly. This may sound tough but when you will look around, you will find that there are different styles and materials to match any kind of budget and taste.
It will be a good idea to invest in good quality, energy efficient windows and glass doors for your home. Energy efficient glass products will provide proper insulation to your home and will also help you in reducing your energy consumption. Moreover, you will also be able to take benefit of the tax credit that is being offered by the US government to the property owners who make use of green products in their home remodeling projects.
About our window repair company in Anthem, AZ:
Superior Replacement Windows Anthem is the name that you can trust when you want would like to repair a broken or chipped window. We offer a variety of best quality glass products to suit our customers' needs. We can help you in selecting and installing energy efficient windows, sliding glass doors or skylights for residential or commercial use. We specialize in all kinds of glass repair and replacement work.
Apart from dealing in repair and replacement of glass windows and doors, we also specialize in designing and installing customized bathroom shower doors, bath tubs and enclosures, shelving units, bathroom mirrors, vanity mirrors, decorative mirrors, glass tables and office tables etc. You can call us and make an appointment with our glass specialist. Our glass specialist will come to you in any part of Anthem, Arizona to discuss your requirements and proposing a suitable solution for your needs without any charges.
We have been in the glass business for the past twenty years and have served our customers in the Phoenix metro area, including Anthem. Our unparalleled products and service standards will exceed your expectations as we strive to deliver quality service for affordable prices.
Please consider Superior Replacement Windows for all your window repair Anthem needs.