We Fix or Replace Windows Fast!
Anthem, New River & Black Canyon City AZ
Free Inspections & Estimates
SCHEDULE AN APPOINTMENT USING OUR ONLINE FORM
WHY CHOOSE SUPERIOR REPLACEMENT WINDOWS IN ANTHEM?
---
We are one of the leading windows repair and glass shops serving customers in Anthem.
All of glass repair or replacement services are performed by highly qualified glaziers.
Residential
Does your home have a broken window? Rely on us for your window restoration, repair and replacement needs. Installation is included in our pricing.
Commercial
We provide glass repair & window replacement services for businesses & commercial buildings including architectural glass & storefront windows.
Get Quote
For a free price quote and to schedule an onsite inspection and measurement from a certified glass technician, please click the button below.
Window Repair & Replacement Anthem, AZ
Located in Anthem, AZ, Superior Replacement Windows Anthem is a glass repair and replacement company delivering mobile glass repair and window installation services. Does your house or business have cracked window or table top glass? We make fixing your glass simple by removing the retailer from the purchase and delivering the glass directly to your door. We do the installation for you and our mobile technicians provide glass repair services at your home or office. Our service area includes the North Valley of Phoenix including Anthem, New River and Black Canyon City, Arizona.
Fill out an online quote form or contact us in order to receive the best price quote on your replacement windows or home window repair service!
Glass Repair Services in Anthem
Superior Replacement Windows in Anthem, AZ sell windows of all types (insulated glass, picture frame glass and skylights), architectural glass and decorative glass. All of our glass prices include installation of the replacement glass. When it comes to quality, Superior Replacement Windows is the leader in the architectural glass restoration and marketplace. We operate with only original manufacturer's window glass, or glass which outperforms the design and construction guidelines and standards. This is key for desirable window glass installation and to maintaining your home's appearance. At Superior Replacement Windows, we utilize only the newest, high-performance frames and fasteners. All materials meet or exceed Arizona Building Standards and we'll replace your window with construction best practices in mind.
About Our Window Glass Experts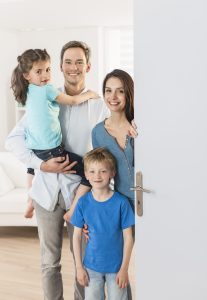 For over 10 years, Superior Replacement Windows has been a family owned and operated Anthem window glass shop offering speedy windows, shower glass doors, sliding glass doors, storefront glass and custom glass restoration. We have grown up in Anthem and prided ourselves at the being the best local glass shop.
At Superior Replacement Windows, our goal is to make sure every customer is fully satisfied with the work performed and the quality of our window products. We strive to offer the highest level of glass expertise and fast window repair service at cost effective prices. When you want the best window glass replacement, we know you have options and we value your business. For more information about us, please click here.
Superior Replacement Windows in Anthem is the North Valley's best window repair contractor and we look forward to winning your business.